One of the coolest phenomenons in audio right now is the big improvements moving forward in the budget sector. $100 headphones can and do compete with $400 headphones, and $25 headphones sometimes compete with $200 headphones. It's a great time to be an audiophile, even if your budget isn't as large as you'd like it to be. In this series we'll see how much you get from stepping up from a budget under $25 to a budget under $50. In order to have some comparison with the under $25 segment of the market, I'll be including the top 2 IEMs from the $25 IEM Shootout, once they are determined.
In this $50 IEM shootout series I'll post a new set of impressions every Friday until I've done them all. Then I'll select my top 3 from the list. After I've selected my top 3, I'll do a post ranking the remaining units and giving them our trademark visual ratings. Finally, a post will compare the top 3 IEMs under $50 that I have in my possession. If any manufacturers want to send additional under $50 units that they think might rank before I've done my ranking posts, I'll add them in.
Here are our contestants:
Lypertek Mevi ($29.90, Penon Audio)
TFZ Series 2 ($45.00, Penon Audio)
BGVP SGZ-DN1 ($29.00, Penon Audio)
Dawnwood GT-36 Halo ($49.90, Penon Audio)
xDuoo EP1 ($29.90, Penon Audio)
Tin Audio T2 ($49.90, Penon Audio)
RHA S500i ($33.99, amazon.com)
Magaosi BK50 ($45.50, Penon Audio)
Alpha & Delta D3 ($35, amazon.com)
TRN V80 ($43.99, amazon.com)
BQEYZ KB100 ($49.90, Penon Audio)
Linsoul BLD ($39.99 – $45.99, amazon.com)
Soundmagic E11 ($39.99 on amazon.com no mic)
Final E2000 ($41.99 no mic [$51.99 w/ mic] on amazon.com)
Shozy V33 ($49.00 on Penon Audio)
$25 IEM Shootout #1
$25 IEM Shootout #2
Acknowledgment
The Soundmagic E11 was supplied by HiFi Headphones for the purpose of this shootout. I have received no compensation. The views expressed are my own.
Unboxing, Build, Ergonomics
The SoundMAGIC E11 (I must consent I was sent the E11C, which is more than $50, but only difference is mic), has a lot going for it in the package department. It's not a fancy package, just a simple cardboard sleeve with some stats, a foam insert to hold the IEMs and a see-thru plastic screen to see them through. It's not complicated, but it does the job in the right way. Nothing too much, nothing too little.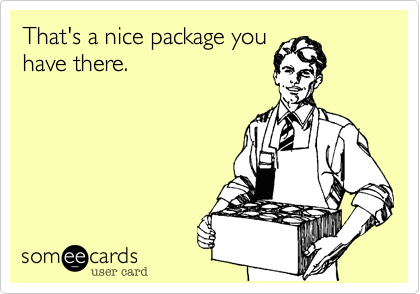 Turn around.
The contents of the box aren't much, but they are better than many under $50 setups that have been in the shootout. There is a case, and silicone tips in three sizes. If you've been reading my posts in this series, you know that I'm obsessed with cases. I want every headphone to have one. I wanted a carry case for the $6000 Susvara and the $5 VE Monk. I was disappointed that neither had one. The E11 has a nice square semi-hard case. This a situation where when I say semi-hard it's a really good thing. The case has room to carry the tips, and to carry the IEMs. The case feels sturdy enough and has held up to being bashed about in my luggage or backpack on more than a few trips. I dig it.
The IEMs have a machined aluminum housing, but they look less metallic than they are. Outside of that superficial judgment on my part, these look good and feel good. They have what appears to be a 3 piece outer shell, with a filtered port on the bottom side of the IEM. This is good, as porting dynamic drivers prevents driver flex, which is unpleasant. Good news is, I haven't had any driver flex. The bullet design is a good ergonomic design so long as you have light earpieces, and these are definitely light earpieces. Heavy earpieces droop. Bullet type designs allow people to angle the IEMs right at their ear canal (make sure you get a good seal with the tips). I've not had any fit issues at all. However, the weakness of a bullet design is that they aren't hugely secure. Heavy activity will probably take these right out of the ear.
The cable has minimal strain relief at the earpiece. Some have told me that this point actually isn't the main place that IEMs break, but a bit longer strain relief would be a bit more reassuring. The cable itself is a teflon-encased silver-plated copper deal with a nice silicone cable slider/chin-cinch. The slider works really well and has the benefit of being open on one side to allow press-fitting the slider or completely de-coupling it. The y-split below the cable slider is made of aluminum also and has good strain relief on both sides (if you are curious what an extra $10 gets you, the microphone has similar construction to the rest, aluminum, 3 buttons, and good strain relief). It's a good thing the cable has a good cable slider because the cable does get microphonic when it bounces. The termination is again a well-relieved aluminum housing with an almost right angle jack. I can see these holding up to a lot of use due to the good strain relief and the inclusion of a really good case.
Sound quality
My listening with these has been done on the HiBy R3, because it's awesome and pitched at the right level for these. It's also more photogenic than my LG V30, which I had fall out of my pocket on a bike ride. It survived, and it works, but it sure ain't pretty. I've measured what volume equates to 78.3dB or so (I got 75 in low gain on the HiBy R3), but I'm not sticking strictly to that for this impressions post. I've also not burned these in. They have about 20 hours of listening on them, and opened up quite a bit in the first few hours. The bass had a stuffiness to start, but has opened up and become more well-defined with more playtime.
About that bass, it's seriously groovy.
After reviewing the Stealth Sonics universal series (U2[link], U4, U9) Yosi Horikawa – Wandering (16/44) has become my go to track when it comes to bass extension. It is also a great track for judging the openness of a set of headphones. The bass out of the E11 drops down low with good amplitude and texture. It's a good performing dynamic driver. With regards to the openness of the stage, if you are a low volume listener, you won't hear it, these need some energy to wake up. When I set the volume using white noise, I get the stage opening up and good depth and resolution, but if I turn it down (on this track) to wear I would set it without a dB metre (used on another track), I don't get that. Without pre-setting volume the midbass becomes more dominant and the mids sound recessed, which makes the sound less open.
Moving to a less clear track than Wandering, the reason for the lack of clarity is exposed. There is a bit of recession in the in the mids paired with some forward midbass which leads to a bit of congestion in the lower mids, and this is paired with less treble extension than I would like on Weezer – No One Else (DSD64) to make for a less open sound.
Listening to Macy Gray – Annabelle (24-192) the stand-up bass is forward of the vocals, but there is still good spacing in the stage. Her voice sounds great, no sense of congestion or haze. Her voice is also not sweetened, or made denser, which I think is a good thing. I like hearing some raspiness in her voice.
I think that there is a reason these IEMs have been at the top of HiFi Headphones' under £50 ratings for years. They've got good bass response that is elevated above neutral. Most consumers want extra mid-bass, and even many audiophiles do. These give a taste of that without swallowing sub-bass, which also performs well on these. These aren't warm, for the most part, as the mids aren't sweetened by the extra bass. They are good all-around performers with a consumer friendly tuning.