Pros:  Balanced, energetic sound with a decent soundstage, insane value, red carpet unboxing experience
Cons: Has a touch of midbass bloom, big nozzles
List price: $99 (£99)
Acknowledgment
Thanks 1MORE UK for providing this review sample in return for my honest opinion. An earlier version of this review was posted on HeadFi.
Introduction
I heard about 1MORE from a fellow HeadFier, who told me I should check out the triple driver, so I went searching. The triple driver was in such high demand that there were none available for review. According to the 1MORE rep I've chatted with, the 1MORE MK801 and 1MORE EO323 are great introductions to their sound, so they sent me them to review. After reviewing these offerings, I decided I wanted to hear 1MORE, and then two more and a third more. So now I have reviews of the 1MORE iBFree Bluetooth IEM, the 1MORE MK802 Bluetooth headphone (one of a few AptX HD headphones on the market), and the growingly famous 1MORE Triple Driver.
About the company
1MORE is a design powerhouse brought into play by a few Foxconn executives and a shedload of venture capital from giants like Xiaomi. 1MORE makes their own goodies and are also the brains behind a few Xiaomi offerings. The company is based out of Shenzen, but this dragon barrels through the UK, and twists through the USA in San Diego—a really nice place to shuffle and soar through with all the great beer, rockin' tacos, cultural hotspots, welcoming weather, and romantically fading honey blond sands extending out into the infinite.
Outside of being in some pretty cool places, 1MORE keeps winning design awards from obscure award ceremonies. My field's accolades aren't really different; most folks wouldn't recognized a really decorated academic if their thesis smacked them in the face.
Try to imagine that the book in this guy from an Esquire article's hand is about 17th century agrarian reforms instead of love, tolerance, forgiveness and how to live your life whilst waiting for the apocalypse.
1MORE aims to have a global brand to match Apple's big money monkey, Beats, I say monkey because a monkey could have tuned the ones I've heard. Unlike Beats, 1MORE wants to make premium quality headphones at midrange prices, instead of making low to mid quality headphones at premium prices.
Useability: Form & Function
A journey through giftly delights
Two headphones have really astounded me with their packaging this year: the MEE P1 Pinnacle and the 1MORE E1001 Triple Driver—their EO323 dual driver is no slouch either. The Pinnacle had set the bar extremely high on packaging, but the 1MORE E1001 may have outdone it. Instead of the a gullwing enclosure, 1MORE presents an antique book filled with sketches reminiscent of a middle aged Da'Vinci, or, more likely, Luca Bignardi, the Italian multiple Grammy winner who lends his production ear to tuning these bijou ear candy. There is a palpable air of discovery as each carefully arranged compartment is opened. The 8 extra sets of eartips (8 varieties in 5 sizes) have their own compartment stashed tightly behind the headphones. The luxuriously textured carry case receives it's own box, as do the rose gold clad airline adapter and tie clip. Hidden in the bottom corner are a 1MORE bear sticker and some promotional materials. This is a gift box that is just made to be opened slowly and enjoyed. Make sure whomever you are giving this to isn't an impatient little git and if it's for you, take your time—slow down, you move too fast.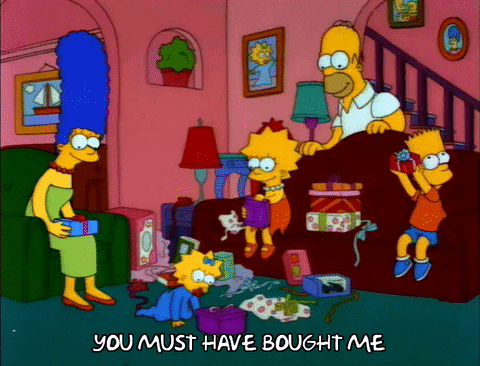 After you get through all the unwrapping gifs on giphy, it's time to actually get some personal time with these.
Matchmaker, matchmaker
Do you have weird shaped ears that fight viciously with tips on IEMs? Sorry 'bout that. Well, maybe not. 1MORE has got you covered. There is a tip to match everybody in this thing. The tip sizes range from extra small to large with two sizes of medium in the middle. It was a good thing there were two medium sizes, because, in a departure from my normal, I wasn't the size that was already fitted to the big honking nozzles. If you have miniscule canals, fit may be an issue on these. The included tip sizes are described by their measurement, which is great, because now I can bring my tiny tape-measure whenever I'm trying new tips and see how likely they are to fit. 13mm, that's the ticket.
When I first tried on the tips fitted to the nozzle, they fit, but were slowly falling out of my ears and I couldn't wear them cable up. It's amazing how much a 1mm increase in size matters. I tried all the tips included and some other tips I've got laying around (Spinfit and Comply)—I like the stock silicones and Spinfit best. This is two out of three 1MORE in-ears that have had fabulous included tips. The 1MORE EO323 dual driver also had a good tip selection, but the iBFree is a bit of a disappointment.
The case that is included looks like it is supposed to sit in a shirt pocket with a cigarette popping out in some sort of Kool era James Dean imagery. Oh! to be back when death sticks could be advertised during family hour! Now you just get financial death pharmaceutical ads. What can you do—even youtube is loaded up with ads. Back to the case—as I said in my E0323 review, the vertical loading of the case actually makes it easier to tangle the cable. A cable wrap, or a horizontal loading would relieve some of that tangle danger.
A shirt clip is included, but it's just a blingier version of the one that came with EO323 and still just as useless in practice.
I love gold… and tactile elements, sort-of
I'm a big fan of rose gold and gold coloured IEMs and DAPs. I don't know when I got so much into bling. I don't remember really caring much in the past. When it came to headphones before, everything was black and/or silver. The capsules are all metal, with part being a lovely dark purple colour and the rest being gold—purple and gold were my High School and College colours (colors where I'm from).
Anybody whose read some of my front page reviews has probably noted that I really like tactile elements that allow you to find which earpiece is left and right in the dark. 1MORE accomplishes this in two ways: first, the remote is on the right; second, there is a little rubber lip on the edge of the metal downtube on the right side. I approve.
The cable is also textured on the top section, which, while feeling nice in the hand and giving a more premium ambiance, is actually a negative. The cable has vertical corrugations that I found rubbed on my jacket a bit with the textured surface causing more friction and therefore more microphonic noise than a smooth cable generally does.
I found the triple drivers easy to wear for extended periods of time both in the up and down positions. Isolation was pretty average.
Audio quality
All audio comparisons were done with matched volume at 78dB using white noise and an SPL meter. I gave the 1MORE E1001 a bit of run-in to let the drivers settle. I think these have about 40 hours of neopolitan noise—like the ice cream, pink, brown, white—and about 60-70 or so hours of music playback. These phones have been my companions for the better part of two weeks with a some interludes to listen to more exotic fayre.
The 1MORE E1001 is a nice lively sounding IEM with a little bit of extra bass emphasis. It does a good job portraying delicate mids and adds a touch of creamy sweetness. The soundstage has nice development in layers, especially in the mids. Guitar plucks are carried with force on acoustic tracks with good natural decay. The details in the mids are very nicely rendered. Like bacon grease, they just make everything cooking around them taste good. Bass, on the other hand has a tendency towards a bit of bloom and boom with some chunkiness to the overall presentation. Soundstage width and depth are fairly average, with a bit of above average height on top.
Listening to Regina Spektor – Fidelity I get the big bass at the beginning, but the rough edges and distortion have been smoothed over a bit in the bass. The bass lacks the detail and texture to convey the oversteps in the recording. The bass is a little bloomy, and decidedly not HiFi on this track. Mids are nicely forward. Cymbals have some shimmer, but sound a touch thin. Some of this is the recording, but I would also describe the E1001 as having a bit of a bass and mid-forward signature, with slightly recessed treble. Sometimes this will make mids sound a bit thin and treble not as sparkly when things get busy.
Switching to the UERR gives a bit more defined bass, though the bass character remains similar on the track. A bit boomy/bloomy. UERR gives a better composure of the treble with longer decay on cymbals and guitar plucks that are more natural.
Damien Rice has a haunting and enchanting voice and solid instrumentation on everything he does. So it is understandable that when I saw 9 for £0.34 in a charity shop (3 CDs for £1), I grabbed it and some random Pavarotti and BBC orchestral stuff. Damien is the star, no doubt. If I want to feel emotionally vulnerable and conflicted, all I need to do is listen to The Animals Were Gone and Elephant. The 1MORE E1001 does a beautiful job displaying these two songs. Damien's voice is warm, but not woolly. The bass is still a bit unfocused, but the mids are silky, nicely defined, imminently romantic and heartbreaking. "Waking up without you, is like drinking from an empty cup." When I look at my daughter doing this for fun, it isn't heartbreaking, but Damien Rice isn't drinking from an empty cup in some sort of toddler fantasy land with dreams of milky joy dazzling in the remaining shiny places of his poet mind—he's waking up to an empty life, the animals are gone and so is she. Is the cup empty because it has all been drank up—served it's purpose—or is it empty because there is nothing in the house to drink. Maybe it's both. The UERR has more warmth in the vocals but less in the bass. The 1MORE EO323 dual driver is more delicate in the mids, but the bass strums get a bit more woolly. I prefer the mids presentation on the EO323, but the bass is better on the E1001. Different strokes and all that jazz. Since the mids are a touch less rich, I feel a bit less invested in them.
The Noble Kaiser Encore is more delicately textured than the UERR, with finer vocals wielding sharper defined edges, but less warmth. It's almost like the classic vinyl/digital comparison, but here's the thing: most vocalists don't sound warm in person at least not the kind of warm that is usually associated with vinyl characteristics, so the Noble Encore is probably more realistic in the mids. I haven't seen Damien live, so can't completely tell you.
On David Bowie – Tis a Pity She Was a Whore there is good definition of the high notes for the 1MORE and good speed in dealing with all the percussive elements that Bowie sprinkles all over the stage. There is nice shimmer on cymbals and the sound, whilst busy, never seems overwhelmed. On Lazarus, the intro drums have good depth to their strikes and the bass comes off funky, but still a bit loose. Mids are still the star of the show here, and are thrown a bit forward. When you got a nice face, you should let it show, 1MORE knows these things have a pretty mug.
Switching on the Meze 12 Classics with Lazarus, the sound is smoother. The bass is a bit more focused and the overall sound is warmer. Saxophone has a more vinyl kind of sound to it, what I've commonly heard referred to as an analogue sound (which is BS because all sound is analogue). The sound on the Meze 12 is comfortable, a bit pillowy. The soundstage is smaller and more focused than the E1001. Percussion on Tis a Pity She Was a Whore is softer, less dynamic. The Meze 12's retain the lovely layered mids that is a staple of the Meze sound.
With the UERR depth and instrument placement is much more precise. The vocals are less euphonic and more analytical, while still retaining some subtle warmth. There is way more air and space in the stage with the UERR. The mids are more restrained on the UERR than the E1001, but the E1001 doesn't go overboard, it just pushes it's star forward—that pretty face. The body on the bottom end is still a bit more Sir Mix Alot than Victoria's Secret.
I also did some comparison with the EO323. The EO323 has bigger bass, but it lacks the mids clarity that the E1001 has. It is a bit slower sounding when listening to some Dragonforce. Compared to the the E1001, the EO323 is dark and cloudy, like a thunderstorm without any lightning strikes to illuminate the centre of the camera frame. The build quality of the EO323 is also a full level below. While the E1001 has a fully metal shell and black silicone on the right earphone to let you know which is right, the EO323 has cheap feeling plastic where the copper/golden metal is on the E1001. The plastic on the EO323 has discoloured slightly since I got them, as has the cable. It isn't on the level of old Super Nintendos, but it is noticeable. For $30 more, the E1001 is a no brainer.
Compared to the RHA ma750 the bass is a bit tighter, the mids less lush, and soundstages are comparable. The sound is more focused on the E1001, but both options are excellent sounding for the under $100 crowd. In the Fidue A65, 1MORE E1001, and the RHA ma750, I'm absolutely spoiled for choice under $100. The A65 is a little bit smoother and more balanced than either the 1MORE E1001 and RHA ma750, but it doesn't have the depth that either of the other offerings give in sound stage. The 1MORE is the sharpest and most precise sounding with the clearest midrange and treble, but it may be more crispy than some like. The RHA ma750 is lush and inviting, but can lack focus in the bass. Only a fool expects a perfect headphone for under $100, and each of these headphones is absolutely excellent for the money, warts and all.
Vital Statistics (specs from manufacturers and distributors)
| | |
| --- | --- |
| Specifications | |
| Price | $99 (£99) |
| Driver | 3 drivers: 2 balanced armature, 1 dynamic driver |
| Frequency response | 20Hz – 40kHz |
| Impedance | 32Ω |
| Sensitivity | 99dB |
| Rated Power | 5 mW |
| Cable | 1.25m enamelled copper wire w/ 3 button in-line remote |
| Accessories | 9 pairs of eartips in 8 varieties and 5 sizes, |
| Weight | 18g |
Conclusions
The E1001 is bangin' like an 808, selling lots of real-estate for your buck.
People now are so darn lucky. There are just so many excellent headphones for not much dough now. The 1MORE E1001 is one such excellent value proposition. The 1MORE E1001 has a clear, well balanced sound with a touch more bass than neutral—which is what most folks prefer anyway. This triple driver from China easily makes it into my top headphones under $100, and most of the time, I prefer the crisp sound of these to other offerings I've got in the running. This is just too much value for under $100. You should have one of these in your collection, if only to show neophytes what they are missing when they buy 5 sets of $20 headphones in a year instead of learning to take care of their stuff and buying one set of 1MORE E1001 Triple Drivers.