This year I only had one day for CanJam, so I made a checklist of things that I wanted to hear and the pictures I needed to take. I had 34 items on my list to hit in a little over 8 hours. I hit that number, I think, but not all the ones I had on my list. I mostly remembered pictures. In some places people were taking 20-30 minute auditions (which is actually kind of rude, in my book), so I couldn't get on the Chord Hugo TT2 or the Abyss Phi 1266 CC with the amp designed for it, the XIAUDIO Formula S. I'll have to do that combo another time.
I'm going to split this post into at least a couple posts. Might go three.
One last thing before we start. Meet impressions are not reliable. The environment is loud, and you are frequently listening to multiple pieces of gear at the same time that you've never heard. I'm not presenting these impressions as gospel, and they shouldn't be taken as such. Show equipment sometimes isn't burned in, or warmed up when you listen to it, so that can effect sound too.
Vision Ears
I've been hearing about Vision Ears for a long time. I've seen the pretty purple VE-8 go out to a lot of reviewer friends of mine, lucky!
Today, I finally got to try out the VE-8 and the the new Erlkonig from the premium German brand out of Cologne. They didn't dissappoint.
ERLKöNIG
The ERLKöNIG is the new €4,200 flagship universal from Vision Ears. The way Amin described it, it has four flavours of fun. It's all a matter of what fun you like. I listened to two out of four tunings, number 2 and number 3. The tuning is adjusted behind the solid metal faceplate using a label rotary turned by an included metal screwdriver key. The look is sheer cool. This sucker has 13 balanced armature drivers: four bass, four mids, four highs and one super tweeter regulated by a passive 5-way crossover. The shell is made of silver, that's some premium there. These came with Final Audio Type-E tips, which is also a recurring theme at the show. They are the best silicone tips on the darn planet, in my opinion. They enhance clarity across the frequency spectrum with no detrimental effects on sound. Steroid tips, dramatic improvement.
On the day, I must have listened to Blue Oyster Cult – (Don't Fear) The Reaper about 600 times (slight hyperbole), and this was the first time. I started in tuning #2, which has fun bass and a touch of softness on the vocals on this track. This soft quality wasn't in all vocals, Rebecca Pidgeon sounded right and Freddie Mercury was flawless. Leonard Cohen had the most texture dripping off his voice on I'm Leaving The Table that I'd ever heard out of an IEM up to this point. It was jawdroppingly good on his vocal. I'm talking HiFiMAN Susvara levels of good on his voice. That's a big damn accomplishment.
Switching to setting #3, the mids are more forward and the bass is less forward. The texture maintains it's supreme excellency and the timbre is ridiculous all the way through the frequency spectrum. For my ears, I'd like a sound somewhere in between #2 and #3, as I found the mids just a touch forward of perfection for me.
That is a worthy flagship. Awesome sauce.
VE8
Running out the same Blue Oyster Cult fare, the VE8 is a warmer tuning. It's what the kids on the street call 'musical', because nothing that isn't warm is music apparently. The sound coming out of this is a vinyl-like sound. Midbass is the focus of the bass with good clarity and a smooth character. 2Pac – Troublesome '96 a badly recorded track with some distorted heavy handed bass sounds precisely as it should. It's satisfying.
When listening to Kraftwerk – Kometenmelodie2 the treble doesn't heat up too much, nor does it avoid being a bit shrill (it's supposed to be a bit strident on this recording of the track). Good job done there.
Acoustic guitar is brilliant on these. In fact, the mids on these are just bloody excellent in general. I can see why a lot of people love these. I definitely prefer the more deep and focused bass of the ERLKöNIG, and the ERLKöNIG overall.
Using the Questyle QP2R (my daily driver source for the top tier schtuff), I didn't experience any hiss.
Shanling & Unique Melody
Apparently Shanling & Unique Melody are just down the street from each other in China, so I'm getting a listen to the Unique Melody 3DD Ti before Lawrance, the U.S. rep for Unique Melody. That's weird.
Unique Melody 3DD Ti
No hiss out of the QP2R, yay! I forgot to take a picture, boo! I wasn't expecting to see these here as Unique Melody wasn't announced, but those who visited Shanling Audio could listen to this, the Mason v3, Mentor v3, and Miracle v2. That's a nice surprise. Here's a pic from Unique Melody of the 3DD Ti. It looks exactly as the picture. Good finish, nice 3D printed metal design on it. Stylin.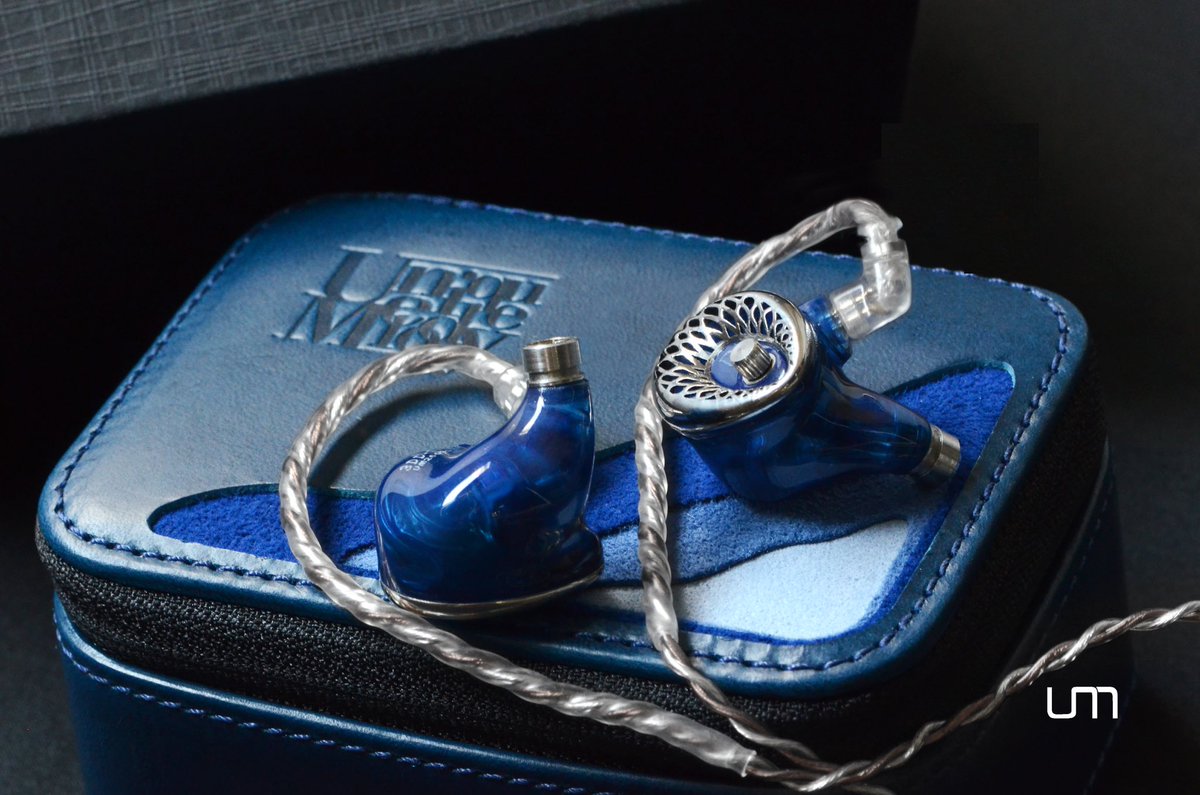 To start off my listening, I threw on some Beatles – Glass Onion. The bass is beefy on these. Like the Mason v3 and the Mentor v3, these 3DD Ti have a pressure control switch that also provides some bass adjustment. With it turned forward the bass is a little boosted, with it open it's a bit more airy. I liked it better with it open.
The tuning is interesting on these, it's like an 30 degree downward sloping line. The bass is elevated and the mids and treble get progressively further back. It could be that these aren't burned in, or could be the tuning. These are definitely for bassheads.
These performed well with the aggression of Slayer – Necrophobic and fill out some heavy textured bass on (Don't Fear) The Reaper. They sounded wrong on The Beach Boys – Sloop John B. That track needs a balanced sound. These are not that.
I've spent a bit of time with the Mentor v3 and Jackpot77 has posted his review, so decided to do a quick compare. The mids and treble were much more appropriately presented on the Mentor v3. The Mentor v3 went American History X on the 3DD Ti. It was an unnecessarily violent ass-kicking. I'm glad it's a metaphor, because Unique Melody probably wouldn't be appreciated in prison.
Shanling M0
Holy crap, that sucker is tiny. The two earpieces of the Miracle v2 are the about the same volume as the player. The M0 does a good job. It's got an intuitive operating system and good accurate audio quality for it's price point. The Questyle QP2R kicked it's butt, but it should.
Shanling Secret Sauce IEMs
Shanling had some IEMs on show. One was more consumer tuning, with boosted warmed up midbass, while the other was more neutral. I wasn't allowed to take pictures, but they looked pretty good. I'll be interested to see what they are priced at. Might have to contact Frankie about the one I liked more.
Jomo Audio
I had the Flamenco on my list, but that didn't happen, as somebody had them for like 20 minutes. 😦 So I asked what the most neutral styling they had was in their IEMs and Jomo Audio's founder Joseph Mou handed me the Salsa. They are prettiness.
I listened with a single ended cable out of the QP2R, no hiss. Yay! Daft Punk – Fragments Of Time had excellent mids clarity. Midbass on Fleetwood Mac – Dreams was definitely north of neutral. These are warm and tuneful, but Stevie Nicks sounds a tad thick.
On Leonard Cohen – Leaving The Table the extension is there on the bass, but the texture way down low isn't quite there.
Switching it up to metal, these rock out on Metallica, Judas Priest, and Slayer. On Rush – The Trees, there's a bit of an odd element to the tuning. Geddy Lee has a naturally sibilant voice. He doesn't with the Salsa. His 's' sounds are crisp and tight with no lingering. This could have some negative effects on sibilant string instruments. Sibilance is natural, but these definitely tune it down some.
Empire Ears
I've been waiting all year to see Jack and Dean again. They are genuinely nice people who work to exhaustion to deliver sonic delights. Last year I listened to prototypes of some new stuff and now 7 new models are here. I didn't get to listen to all because I only had one day, but I listened to four out of 7.
Phantom
The phantom has four ferrofluid balanced armature drivers inside, which is totally unique in the IEM world as far as I know. I loved ferrofluid on the SB7 last year. Basically, it's a balanced armature in a liquid that allows it to give more realistic bass performance. The bass on a ferrofluid driver has a bit more body than your standard BA.
These had a darker sound that surprised me. These are rich and soulful. The sound is organic, but a bit thick. On Rush – The Trees these sound a touch syruppy with the QP2R. The QP2R can add a little body, so it might be that a brighter DAP like the Opus #3 or the Astell & Kern A&Ultima SP1000 might be a better pairing than the QP2R.
Guess what tips Empire uses? Final Audio E-Series. They are the best tips.
I don't know which IEMs are in the picture above, it's probably the Phantom, but it could be the Bravado or the Nemesis. The universals all have a piano black finish. I think I'd mix up the colours a bit so that each model is distinctively recognizable.
Bravado
I like these. These have a beefy thick bass on Queen – Fat Bottomed Girls and big-ass drums. Boom pow. Impact! Excellent texture in the bass, too.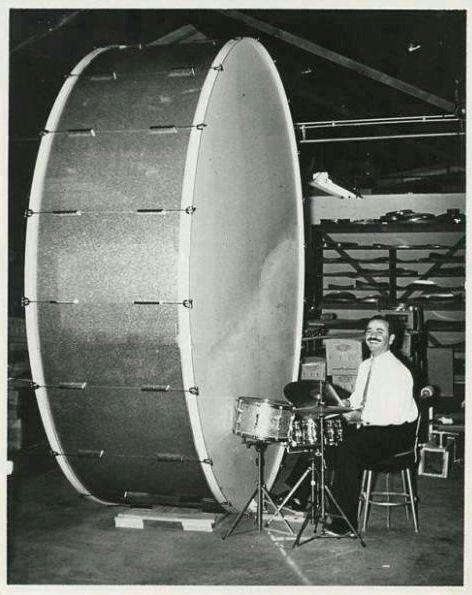 The mids are nice and clear, but a little recessed. Bass is a bit forward, and groovy on Glass Onion. I was about to listen to the treble when a Legend X became available.
That was seriously excellent at $599 for the universal.
Legend X
I took a picture of these, but I think my camera battery died before it saved, so it's lost to the aether. Sadness. Jack brought a sexy looking pair of Legend X with a starry kind of finish (but not the galaxy finish on their site, something new). Wait, found it!
Man, these are sooooo much fun. On (Don't Fear) The Reaper these are absolutely groovin'. Guitar, especially the high electric guitar of the solo really shines. Cow bell is a bit back in the stage, but you don't have to hunt for it, it's just a deep stage with some forward bass. I don't need more cowbell yet, but I will later. The Legend X is lightning quick.
Kraftwerk – Kometenmelodie2 is my test track to see if treble goes a bit shrill, because on this track it should. Not all sounds in music are euphonic. If you've heard a violin live, you probably know this already. The Legend X nails it.
I like big drums, and the Legend X brings some extra-big thumpers in here.
Nemesis
These are also excellent. The bass is bit less big and the drums are more normal. These have a sweetness to the mids and sharper treble. Really sharp on Kometenmelodie2. The guitar solo on (Don't Fear) The Reaper has a little less body in the upper mids. The bass isn't as in your face, but also not quite as envigorating.
JPS Labs
I was hopeful to listen to the stylish but not terribly ergonomic Abyss Phi CC, but instead got to listen to the stylish but slightly more ergonomic Diana. The Diana is sexy looking.
Like a pair of stiletto heels, JPS Labs headphones are stylish, but should be certified as torture devices. The first time I heard the Abyss at CanJam 2015 I was afraid that they headphones would crush my dreams of producing further offspring if I moved my head just the wrong way. The Diana decided to do away with padding on the headband, just like a TopShop pair of pumps.  There is absolutely no reason that JPS Labs couldn't make an effort to make these more comfortable than an hour on the rack. For the love of sanity extend the slider on the centre of the headband on the Abyss and put some padding on the Diana along with some more comfortable earcups. It wouldn't be difficult to make both of these comforable.
Luckily for JPS, they sound as good as they look. I didn't listen to the Abyss this year, but it was one of the most visceral headphones I'd ever heard at the inaugural 2015 CanJam, and probably still would be. The Diana is clear and excellent sounding. It sounds like it's price tag, now it needs to feel as comfy as some other flagships.
I tried to do the Diana on my QP2R, it couldn't do it well out of the SE output. I think balanced would have handled it, but I didn't have a 4.4mm to 2.5mm adaptor. The iFi xDSD powered the Diana with aplomb.
I didn't have my own music selection for this listening, so it was Radiohead – Paranoid Android for my test track. The presentation had excellent depth and subtly. There was an almost crystalline quality to the highs. Stage depth was greater than stage width. Piano had excellent control.
These would be real contendors if they paid any attention to creature comfort.
Till next time
In the next installment, I'll definitely talk about a certain Meze flagship and some yummy Campfire sounds.
Soon.