Introduction
I like to reach out to companies that I view as doing innovative things. I gained interest in 64Audio when they worked with ADEL to relieve pneumatic pressure on the tympanic membrane with the potential to save hearing. I followed Noble for their gorgeous designs. I checked out oBravo because they were the first to put planar and AMT drivers in in-ear monitors (IEMs). Unique Melody came to my attention primarily because they were working on the ME1, a large in-ear with a planar magnetic driver. To that end, my interest in Lear was piqued when they announced a balanced amplifier output lightweight Bluetooth IEM cable (LEAR BTC-01) with just about every connection under the sun available. I love innovators.
What I recently saw LEAR announce is the most insane IEM I've ever heard mentioned: a 5 dynamic driver IEM, the BAMDAS™ 5. This could change everything.
I'll be in plain-Jane font, whilst we'll give Tatco some fancy italics.
Warming up for the heavy hitters
GM: Hi Tatco, how's Hong Kong treating you today?
TM: Ah, not bad but just a bit busy every day. Thank you!
Before the interview start, I would like to say sorry to you all for my poor English if I have caused you confused or misunderstand, as you might know a lazy boy is always lazy on study. 
I will try my best to let you all understand what I would like to say.
[GM: I've done a little editing for clarity, Tatco does well enough. I knew what he was saying.]
GM: We've had some chats about whisky whilst you've been up late taking care of business. Do you have any whisky recommendations to start us off?
TM: I would always recommend starting from the light tasting Dewar's 12 year then the single malt from Macallan or Dalmore, sometimes when I'm tired, Ardbeg is a good way to wake me up.
How about your list?
GM: Ardbeg is up there on my list too when I'm looking for something peaty. It's got great smoke that is balanced out by a beautiful sweetness. Among the Islay whiskies, I also am a big fan of Lagavulin 16 for that salty sea-spray bonfire on the beach taste. For Speyside, I like the rich and dense fig and demerara notes of Aberlour A'bunadh—I like dark sherry cask whiskies but not the more floral ones.
GM: I know a few people on the manufacturing side in Asia; the hours are long. You well rested and well lubricated for this interview at 3AM Hong Kong time?
TM: Sure, as a HongKonger, I've already forgot what is tired (just kidding).
GM: Otsukaresama deshita. That's a Japanese drinking salutation. Essentially, it is like saying you are a hard-working person, you're tired. You deserve this drink.
About LEAR
GM: The LEAR website tells me that you've been around since 2008. As the founder, what was your driving inspiration?
TM: We start from simply OEM from our manufacturer partners and treat earphones as simple commercial products before, while the trend was still not so Head-Fi at that moment.
However, when we received a lot of inquiries and feedback regarding higher and higher quality products, our customer's expectations automatically driving us to reach our limit and force us to explore the new world of this industry.
GM: Can you give me a brief blow by blow of your greatest hits over time?
TM:
In 2010, We made our first portable headphone amplifier – the FSM-01 with a fresh and creative design!
In 2011, We successfully became the first and the only company, who had our CM (Custom Made) earphones 100% researched, developed and made in Hong Kong!
In 2012, We made a very flexible and functional high quality portable headphone amplifier-FSM-02.
In 2012, Our flagship model and also the market's first 5drivers CIEM which was 100% made in Hong Kong – the LCM-5 is born and has become a popular high end CIEM for head-fiers and Pros.
In 2013, We launched our latest flagship ultra low distortion portable headphone amplifier – the FSM-02V2 in Hong Kong and have been receiving orders from worldwide since then.
2014, Our new flagship, the world's first dual dynamic and quad Balanced Armature drivers- LEAR LCM-BD4.2 is
2015, the most versatile single dynamic driver custom made in ear monitor- LCM-A1d is born, which allow our users to adjust the sound by tuning the patented 240-degree knob which first appeared on our BD4.2.
2015, we have also created the Hybrid Fit series which allow our users to change the nozzle from universal fit to custom fit, not to mention it has also the 240-degree tuning knob for custom fine tuning as well.
GM: I really like the hybrid fit idea. Customs are cool, but you can't really share them with friends. One of the joys of the high end is sharing with friends. You've got a nice list of innovations there.
GM: What achievement are you most proud of during your time at Lear?
TM: It seems we have successfully encouraged a lot of the teenagers in HK to enter this market and become one of our competitors. Also, I found some of our ideas were appearing on the well-known brands' products. That always excites me.
GM: Are there any central elements that you would describe as being part of Lear's design philosophy?
TM: We hope every of our higher end products can be 100% unique, innovative and never appeared in the market.
GM: Do you have a house sound?
TM: Neutral, balanced mid and high with well controlled tight and solid bass is always our rule of thumb.
The new line-up
GM: We've been chatting for a while about your new line-up that you've been trickling out over the last eight months or so. First, I'd like to say, the new Turbo and Kaleido are gorgeous. I really like what you've done with the aesthetics. It's refreshing to see universals with some colourful design to them.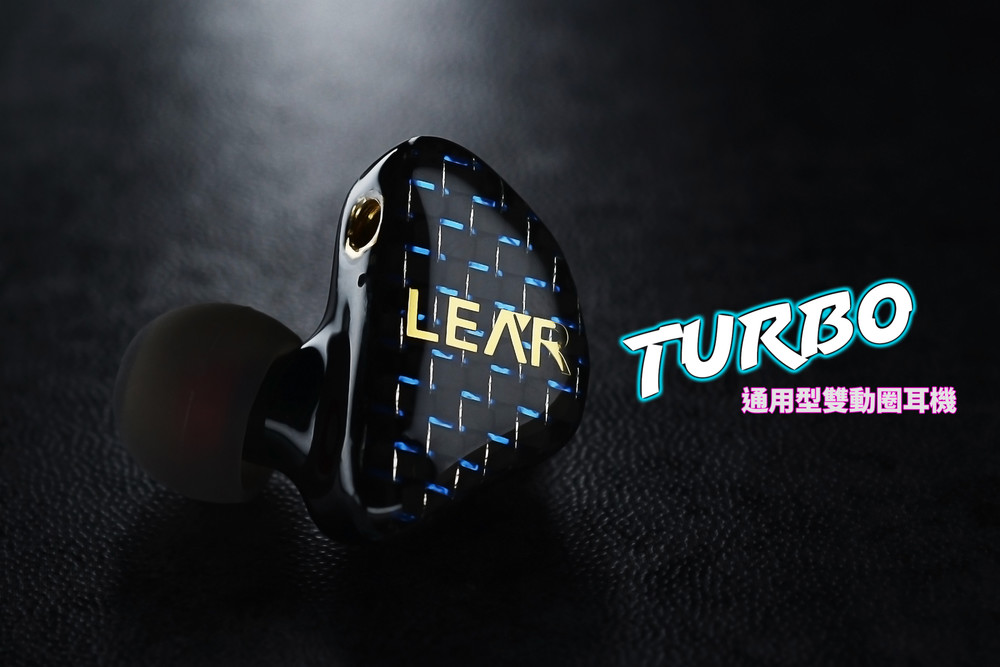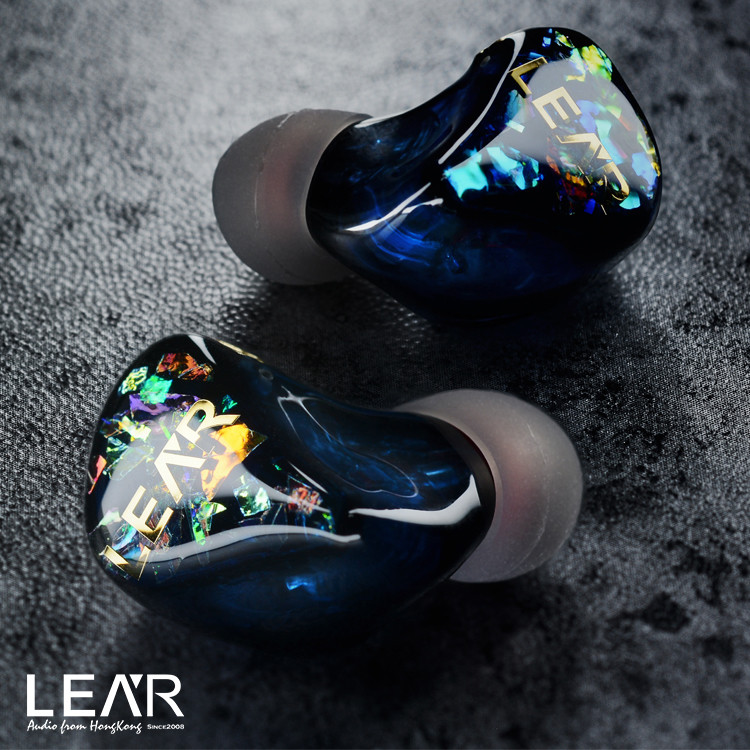 How long have you been working on this new line-up? Development processes are cool.
TM: We have spent a year to develop the full series from Turbo, Kaleido to Big Ben and also a series called PRO series which we are still not yet have time to introduce them all.
[GM notes that Big Ben hasn't been mentioned before, and that follow up questions weren't answered, something else is coming!]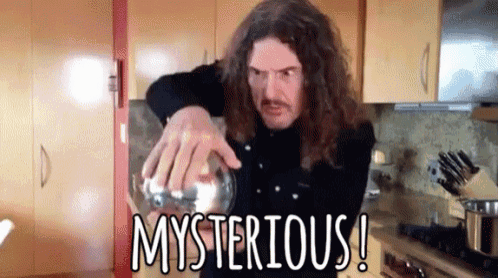 GM: Can you tell us about the goals you had when creating the Turbo and Kaleido?
TM: We knew that price is always a big problem to hold customers to enter to the CIEM's world. So that we would like to release some models with affordable price but still great in quality.
GM: I know you have the crazy five DD design coming (BAMDAS5), and we shall most definitely talk about that, but are there any more new releases that I will get a good ol' Pavlovian response too? What should I be drooling in anticipation for?
TM: The BAMDAS5. BAMDAS stands for Bearing Array Multi Driver Acoustic Structure, which is a brand new and patent pending internal structure to break through the limitation when designing an in-ear monitor. As you can see, 5 individual dynamic drivers placed inside an in-ear monitor- the BAMDAS5, it is already well represented how the structure works.
However, as the design is quite new to the market so that I think we should publish a detailed explanation with test results and some illustrations for better and easier understanding.
This needs some time for preparation.
GM: Okay. I think it's about time we talk about this giant pink pachyderm staring at me over the ether of the interwebs. 5 drivers! Are you a madman?
GM: How did you get to this point? Did you try 3DD and say: something is missing? Was the next step a jump to 5DD, or some other journey? Tell me all about it. I want all the non-trade-secret details.
TM: Sure, I have tried a lot of the combination from 1-5, I found that it would be great if we can break all the records from frequency response to distortion, so finally, the number is 5.
GM: Are the five drivers all built in house at Lear, or do you tune drivers sourced from elsewhere?
TM: We custom tune and design our drivers and send them to the professional factory for assembling, as stock driver never meet our requirement especially designing such a new product.
GM: How many iterations of driver combinations have you gone through? It must be a metric ton's worth.
TM: It's more than 20 iterations. There are too many choices for us. It is really tough work!
GM: How is it even physically possible to get 5 DD into an IEM? Are you a magician? Where are you hiding the Statue of Liberty, David Copperfield?
TM: As per what I said, we designed the BAMDAS structure to place the drivers, and this is just the beginning!
GM: When shall we expect this game-breaker to hit the market?
TM: Hopefully, around March.
GM: Can I get it in writing that Audio Primate will review this magnificent beast?
TM: Sure, you are always in our guesting list.
GM:
The Wind-down, cool off them limbs with some silly questions
GM: When I first decided to interview folks from industry, I decided that it was important that we get some ideas about the people we are interviewing—put a human face on companies not just announce a brand. In that interest, we now enter the really fun part of the interview.
GM: I've found that people who get really specific in something like audio often have other areas where they are connoisseurs. Can you tell me a little bit about your fine alcohols collection? Any other snobbery you partake in? Don't worry, you're in a safe place (the internet is super safe :P).
TM: Although alcohols is not my main interest, I still have over 20+ bottles in my home, I will always take Macallan (12 and 18 years), Johnny Walker (All labels), Dalmore (12 years) and Glenmorangie (La Santa), just to name a few in my collection as these are really great stuff for daily enjoyment!
On the other hand, I have invested a lot of time into digital designing, such as 2D and 3D design, you would easily find my works from our brands promotional materials as well.
GM: Man, I've never had 20 bottles in my house unless I was throwing a party and people brought stuff. I've got to get a new job.
GM: Being in headphone design and marketing, you must have access to some pretty fantastic test tracks. Can you provide a list of a few test tracks you use that you think I might not have heard? We are all in for discovering new, interesting, and gorgeous recordings.
TM: In general, I use a lot of POP and EDM music (Adele, Taylor Swift, Alan Walker, Avici, etc.) for referencing, since we make products for you all, not just for myself, and the most popular music means the most people who would like to listen!
On the other hand, I also use some pure tones for testing earphones (10Hz or 20 Hz Sine wave). They help me figure out some of the distortions I should take care of.
[GM: I'd actually never heard this Taylor Swift song. I've still not heard Alan Walker or Avici.]
GM: Why does Taylor Swift keeping making it into these interviews? You and Lawrance!
GM: Last question, choose one: gelato, stout, cigar, pizza, some exotic foreign cuisine.
TM: Japanese food is always my No.1 favourite!