Pros:  Excellent tonality, good soundstage width, very detailed, balanced output with good power, solid build quality, leather case (not included by default everywhere)
Cons: Horrible app implementation, navigation niggles, DLNA music app sounds substantially worse than standard music app, tiny hardware buttons, wobbly volume knob
Price: $899 (€899) (Haven't found UK shop with it yet)
Acknowledgment
This review sample was provided by TheBit in return for my honest opinion. I have no affiliation with TheBit.
You can buy the Opus #3 directly from TheBit in Korea, but I suggest trying to find a local distributor. MusicTeck has it in the USA for $849.
Introduction
Last year I reviewed the Opus #1 (ported to Audio Primate here). The Opus #1 was one of the first DAPs I reviewed on my HeadFi journey and was the third review that I had hit the front page of Head-Fi. It was stunningly good sounding for its price then and with current discounted prices it is now one of the best value and best sounding DAPs under $500. It was listed as an Android player, but that was basically a gross misrepresentation of what people expect of an Android player. It didn't have apps. It didn't have WiFi. It didn't stream anything at all. It might as well have been a Linux-based player. The Opus #1 has over time gained new features and OS improvements, which I am undoubtedly enjoying in the Opus #3, including the ability to use the DAP as a standalone DAC.
I met Jason and John from TheBit at Canjam London last year and had a listen to their newly introduced (at the time not yet on the market), Opus #2. I was enthralled and sent them an email the next day asking about reviewing the Opus #2. They never saw the email. I followed up later, but it was too late to get in on reviewing the Opus #2. I missed out.
So when I heard that an Opus #3 was coming. I had to try to get one for review. TheBit ran a random selection and I was lucky enough to join in and get one. I'm glad I followed up on that email. The Opus #3 arrived on April 19, one day before my birthday. I had a good birthday.
Usability: Form & Function
Unboxing
The packaging is a simple affair. Simple embossed silver leaf writing on an off-black sleeve telling us that we have an Opus #3 Hi-Res Audio player in our hand on the front and the left side. On the back, the stats unfurl in a detailed table running down the page written in matte silver writing. Some writing is indecipherable for me due to my lack of Korean character knowledge. The table is broken into general specifications and audio performance. If you were to ever see this in a shop, you'd have a pretty good idea of what you were getting. The packaging is fairly understated and functional.
Within the outer sleeve is a navy blue leather-effect paper box . The box has a tapered waist on the outer box which allows the outer box to be easily listed. Little details like this are quite pleasurable to me. In my experience, most boxes of this type are tight and don't have this tapered waist. The tapering allows one to easily lift up the outer box to see the goodies inside.
Inside we are immediately greeted by the Opus #3, with screen protector already applied. Below the Opus #3 are a card sleeve with an extra screen protector (always a good idea), warranty information, quick-start style operating instructions contained within; also below is a good quality USB micro cable in its own sleeve, and an empty space left free for the optional leather case—TheBit told me that the Opus #3 doesn't come with the case, but most sellers seem to include it. The box that the leather case comes in fits perfectly into the slot. TheBit has shown a really nice attention to detail on the packaging. We'll see if they do the same on the rest of the experience.
For full unboxing pics, check out the unboxing gallery.
Build Quality
The Opus #3 is made almost entirely of a block of CNC-machined aluminum—like most good DAPs now. To be honest, I wonder if this still impresses many people? Saying CNC-machined with DAPs is almost as meaningless as saying your house is made with nails and wood, concrete, or brick and mortar. The back of the body is made of a hard plastic. Apparently the diamond cut look of the side panels is quite expensive to make, so this may have been a cost-shaving measure. It may have a functional advantage also, as I remember that Cayin had problems with wireless due to their full metal body on the initial iterations of the i5 and then put a plastic panel at the bottom to solve the wireless connectivity issues. I didn't find the plastic back panel to have any detrimental effect to appearance, but it does feel less premium and sound less solid when tapped.
The Opus #3 looks and feels solid in hand. The side buttons have good action, but they are far too small—only 4mm. Switching to 7mm buttons would have looked less attractive, but would have greatly improved button usability. I had this same complaint in my Opus #1 review, so it would seem that my previous feedback didn't hit home. The volume knob is machined out of a lighter aluminum than the rest of the body, and is easy to see as a weak point in the design. The knob has a little bit of play and if inspected closely it can be seen that there is a white plastic layer in between the knob and the body. I'm not sure if this is a plastic washer or part of a multi-piece assembly, but a more solid feeling knob would be an improvement. I also did not like that both headphone jacks are raised from the surface of the player. This puts the jacks and the jack-plugs on your headphones more at risk of breaking. The best way to implement jacks is to have them flush with the body. This is especially important with 2.5mm plugs as they are, by nature, fragile. Frequently the body of 2.5mm jack-plugs is larger than the body of a 3.5mm plug; this is because of the frailty of 2.5mm. The Aune M1s does a good job of having flush jacks, as do the Questyle QP1R and QP2R.
From a size perspective, the Opus #3 is a chunky DAP, but not the biggest in any given dimension. The pictures below show size comparisons across DAPs I had on hand during the review.
The leather case is an optional accessory. TheBit has conveniently left a space in their box that perfectly fits the case. The case is made by the Korean leather specialist, Dignis, and it is up to the excellent standard that they consistently produce. The leather case fits like a glove, and not like an O.J. I just murdered my ex-wife glove. Johnny Cochrane, you were so full of crap.
Ergonomics
I found the button placement and jack placement to be good on the Opus #3. I could easily reach the hardware buttons and there was no chance of me hitting the power button whilst trying to change tracks like on the X5iii due to the Opus #3's placement of the power button on the top of the DAP. Placing the power and outputs at different ends of the DAP is a good move as it prevents having a mass of cables coming out one side of the DAP and prevents potential electrical interference from charging. Whilst charging the X5iii, I got hum from time to time if I tried to listen to a balanced IEM at the same time as charging—the 2.5mm jack is right next to the USB input.
The Opus #3 passes the blazer test, but barely. The headphone outputs are on the same side as the volume control and hardware buttons which means that all the controls can be accessed without taking it out of a jacket pocket. However, the small size of the buttons and their tight spacing means that it is hard to target the right button in your pocket. The volume knob is also thin and difficult to reach from inside the pocket. I can do it, but a higher placement on the body would have made it much easier. I prefer the implementation on the Cayin i5 and on the Echobox Explorer for volume knobs. The Cayin i5 has the best volume knob I've used, it is supremely ergonomic. The length of the i5 was such that I didn't even have to reach inside my pocket to adjust volume and the knob turning was smooth like butter.
Aesthetics
The Opus #3 has the chunky industrial design philosophy that is prevalent in TheBit's DAP designs. The Opus #3 is more embellished than the Opus #1, which was basically a simple geometric shape. The screen is 4", and I believe it has a high likelihood of being the same panel used in the FiiO X5iii. The body has concave faceted edges. The sides and back have a diamond pattern cut that looks like something you'd see in a high impact resistant truck bed liner. It made me think of something like the one below.
The case is beautiful, and I recommend anybody who is getting the Opus #3 to make sure they get the case too, either by it being offered as part of a package or through buying it separately. The case has excellent thickness, high quality leather fit & finish, and the extra lift on the bottom makes it easier to use the volume knob. I highly recommend the case.
The operating system
The primary place that you'll be playing around in the operating system is the music app. I found the music app really easy to navigate with only one significant complaint. For the love of Pete make the Genre tab usable by having albums and/or artists to organise it; the list of songs approach isn't acceptable.
The music app has good sized buttons and intuitive navigation. The album art is true to nature and not oversaturated (the X5iii had super-saturated colours that were a little annoying). One tap on the album art shows you additional details on the track currently playing and allows you to add the track to a playlist or mark it as a favourite. I like the ability to mark my favourite tracks and not just have them in a playlist.
There are a lot of other features of the Opus #3 that I'll run through below.
DLNA
I had difficulty using this feature. It detected the DLNA library on my PC, but was laggy and unable to handle 24/96 audio. Switching tracks is a matter of press play and wait. The player handles 16/44 fine, but it should probably be set up to not play higher bitrates natively. Higher bitrates fell over with glitchy, stuttering playback, and unacceptable waits to start tracks and switch tracks. I even had problems with 16/44. If you should decide you want to change albums, then you really get to wait a bit. Calling the DLNA function slow at this time would be disrespectful to snails.
At least it has a quit command built in.
The network player sounded notably thinner to my ear, also. It was less dynamic, veiled sounding, and quieter. It still sounded worse when adjusting for volume. The NetOpusPlayer App doesn't appear ready for primetime to me. I think a different program than the included one may do a better job. It could be that my home network and computer just aren't fast enough, but I'm probably not the only person who will experience this. More RAM would probably help with this.
Bluetooth
I found the Bluetooth range weak and the signal not as clean as other sources (Priva II), initially. I'm not sure if it is aptX or not, as the stats aren't clear on this, but I didn't find it impressive with the Lear BTC-01 cable. I got a range of about 6-7 meters (roughly 20ft) before the signal became unlistenable. Signal was solid to 5 meters. However, I switched to my Ausdom M05 headphones and was able to get about 11 meters (36ft) before I ran into intermittent problems, so as usual with Bluetooth, range is determined by the weakest link. The transmitter on this appears to be fine though—which makes me think I need to revise my X5iii review and stop using the Lear BTC-01 for range tests. I can confirm that the M05 sounded as good as it usually does (it's a great value Bluetooth headphone).
Format Compatibility
I found that the format compatibility was better than stated on the box. This player was capable of playing DXD at 352kHz, not limited to 24/192kHz.
USB DAC
I tried the USB DAC on Windows 10 and Windows 7. It works great on Windows 10. It even does conversion of DSD256 to DSD128, which allowed playing DSD256 on the Opus #3 as a USB DAC. I haven't run into a player that functions as a USB DAC and plays DSD256, so I think this is actually quite a feat. When you go to Windows 7, it falls right over. I get staticky clicks and pops. This is clearly a driver issue, and something that TheBit should be fixing. My work computer is Windows 7, at home I have Windows 10. I imagine many people are in a similar situation, which means that the player isn't yet at go anywhere do anything level. It's a shame, because this problem, compounded with the players deep-seeded problems with app functionality make it so I can't listen to Tidal at work on the DAP—it does fine in this function at home.
With a USB OTG setup on my phone I was able to use USB Audio Player Pro to play Tidal. I still got some clicks from time to time, so I imagine there are still some issues to work out. Other than this, the sound was good when used as a USB DAC with my Asus Zenfone 3.
Apps
Apps are like a colossal pile of IKEA horsemeat meatballs. It's edible, in principle, but doesn't work well for most folks' sensibilities. Outside of the NetOpusPlayer app built in for bad DLNA playing (could just be my DLNA server), Spotify comes installed. I don't use Spotify, so I skipped right over that. The NetOpusPlayer is the only app you can stop without using force stop. In order to install apps, you have to follow a hidden procedure in part of the DAP settings menu called 'Streaming.' When you install them, the only way to stop them is to force stop them. I tried running several apps at once and it caused the stability of the machine to suffer badly—blips and interruptions pervaded the audio stream.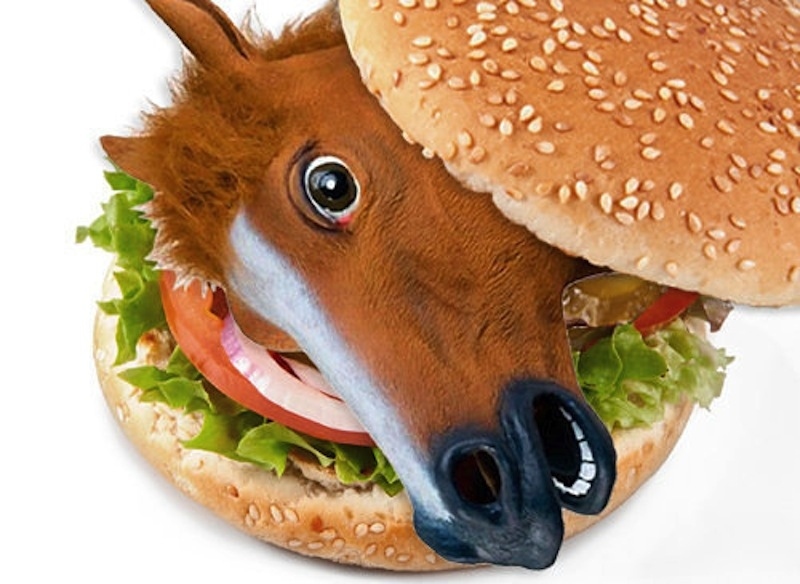 The way that apps are managed is farcical. This is a fail on an Android DAP. The only reason to use Android over Linux is for the apps, and apps just don't work on this in any way worth attempting. I'm waiting for future updates to address my list of OS demands.
EQ
The Opus #3 has EQ. It doesn't have presets like rock or jazz and the like, but it does allow 5 user configurable presets. I don't use EQ, generally, so that's all I have to say on that.
Playlists
I really like how the Opus #3 does playlists. In the music app you tap the album art in now playing, and it brings up an option to add the song to a playlist. Multiple playlists are supported and you can name each individual playlist. Playlists can be accessed by scrolling to the right in the music selection screen of the music app.
General OS Niggles
When I shut down the player, it doesn't start at the last thing that I was playing, it always starts at the Artists tab. I'd like to have the option to start at last played
If I go into a sub-tab, I want to be able to tap the tab to go back to the base menu. For example if I'm in Folders/Music/A-C/Cults, I'd like to be able to tap the folder tab and be at the top level again.
The Genre tab is poorly organized. After Genre, it is just a list of songs for each genre. I like to use Genre to find an Album quicker. The next level of organisation should be album.
Artist is worse than Album Artist for Tag organisation
FiiO has a search function and it is awesome. Please implement this.
The drag down menu from the top should contain most used items:

USB DAC on/off
Gain settings
Line-out
WiFi and Bluetooth
Screen brightness
Link to Apps

Streaming menu should just be called Apps, and should be in the drag down. I shouldn't have to scroll through one page to get to this menu.
Transfering files to internal memory is a pain in the butt because the device is treated like a media device and the number of processes are limited. It would be much better if we were allowed to have the device recognized as portable storage, then drag and drop would work without any problems.
Sound Quality
The Opus #3 is my current favourite player for sound. It has excellent detail resolution, impressive width in the sound stage, beautiful layering in the stage, and a bit of tasteful extra funk on the bass and a little more weight in the vocals. The DAP also has nicely extended treble, which is part of where we are getting the impressive soundstage and the details, but with bright headphones, this may be too much for some folks. I personally enjoyed it.
I found that the Opus #3 played well with everything I threw at it. It powered the sensitive Noble Kaiser Encore without complaint or hiss and it even performed well with the HD600—not perfect, bass could have used more resolution and the soundstage collapsed in a little, but very respectable for a portable. The overall tone of the HD600 was maintained with the Opus #3, but it didn't fully elaborate on what the HD600 can do.
I played the Opus #3 with the Meze 99 Classics, Meze 11 Neo, Meze 12 Classics, RHA CL1, RHA CL750, and the Simgot EN700 BASS. All comers sounded excellent. Even treble heavy IEMs like the RHA CL series weren't overwrought in their treble, for myself (I like a bit of treble). I think that unless you are rocking hard to drive cans, or are extremely treble sensitive that there is a high probability that you will enjoy the sound of the Opus #3. It generally plays well with others and has excellent sonic properties.
Comparisons
All comparisons were done at a volume matched level of approximately 78dB using an SPL meter, except where noted. Full volume-matching data can be seen in the table below.
Source
Headphone
Cable
SE/

Balanced

Gain
Volume
~SPL
TheBit Opus #3
Noble Kaiser Encore
Double Helix Cables Symbiote Elite SP v3
Balanced
High
80
78.4
Aune S6
Noble Kaiser Encore
Double Helix Cables Symbiote Elite SP v3 to Eidolic 2.5mm to 4-pin XLR
Balanced
NA
42
78.2
Aune M1S (firmware 1.05A)
Noble Kaiser Encore
Double Helix Cables Symbiote Elite SP v3
Balanced
Low
62
78.1
FiiO X5iii
Noble Kaiser Encore
Double Helix Cables Symbiote Elite SP v3
Balanced
High
47
78.2
Echobox Explorer
Noble Kaiser Encore
Double Helix Cables Symbiote w/  DHC Hypershort 3.5mm adaptor
SE
NA
~55%
78.2
Aune S6
UERR
Stock Balanced
Balanced
NA
47
76.2
TheBit Opus #3
UERR
Stock Balanced
Balanced
High
99
76.2
Aune S6
Sennheiser HD600
WyWires Red
Balanced
NA
61
78.2
TheBit Opus #3
Sennheiser HD600
WyWires Red
Balanced
High
134
78.2
FiiO X5iii
For full details of the comparison of the X5iii and the Opus #3 you can see my X5iii review. Briefly the Opus #3 has superior tonal accuracy, a more refined sound, more expansive soundstage, better detail resolution, significantly more power, better ergonomics, and a more enjoyable music app. The FiiO holds advantages in having a true line-out (this does matter with some amps), full Android implementation with Google Play store included, a much lower price ($399) and two memory slots allowing for much more storage. Sonically, the Opus #3 is superior in every way, but if you don't have that amount of cash and want lots of features on your DAP the X5iii is still a good DAP, but not better sonically than the Aune M1s.
Aune M1s
On the Opus #3, the mids are sleightly more forward than the Aune M1s. For Damien Rice – The Animals Are Gone this is a nice effect that imbues even more emotional weight to the pair of vulnerable singers forming the refrain.  Whilst the vocals are more up front on the Opus #3, there remains small advantages in stage height, and width—though none of these advantages are large. Listening to a couple off Chesky's 30th Anniversary album: Rebecca Pidgeon – Spanish Harlem, Macy Gray – I Try, and one other Chesky track, Amber Rubarth – Tundra confirms stage difference observations. The Opus #3 has the advantage in width and height, but the M1s has a little bit more transparent presentation and better layering. The biggest difference in the sounds is the little bit of mids emphasis between the two whilst listening to these tracks. A second difference is a slight increase in the body of bass notes on Macy Gray – I Try, when listening with the Opus #3. The Opus #3 has a little bit fuller sound with more immediacy and groove. Both players are spectacular on the audio front but with slight variations in flavour.
The more forward mids of the Opus #3 give it a greater sense of immediacy on Rage Against the Machine – Freedom. The Aune M1s analyses the violence from the periphery, the Opus #3 interviews a protestor. Neither wades into the melee busting out police cruiser windows. Neither player takes up arms to defend Korea Town.
When we compare sound, this is basically a push. These players are just about equal on sound quality. Neither has a substantial advantage in technical capabilities, such that it took a lot of switching between them to feel out the differences and be certain of the differences. Where one player has an advantage, it is countered by the other player having a technical advantage elsewhere. When we compare features, the Opus #3 wins. The Opus #3 has tag browsing, full-featured playlists, plays DSD256 and DXD352 in WAV and FLAC, and EQ. Both players have three levels of gain, but I've found that the Aune M1s has three levels of useful gain whilst I never have the Opus #3 off high gain. If you have the budget for the Opus #3 and care about the extra features, it should be your choice. If you are operating on more modest means and sound is your #1, #2, and #3 reason for buying a DAP the Aune M1s is a far superior value, it's about as close as Mercury and Pluto are in distance or as close as Pluto and Neptune are in size.
Aune S6
For this comparison I did my primary listening with the HD600. I will note that the Aune S6 has a some hiss with the Noble Kaiser Encore, and the Opus #3 does not. Back on topic… The Opus #3 has a richer bass presentation when listening to Infected Mushroom – Sa'eed. I like the little extra presence. It isn't bloomy or ill-defined, it is a focused mid-bass accentuation. The bit extra doesn't bleed or otherwise effect any other parts of the frequency spectrum, but does give a little warmth to the Opus #3 signature.
Listening to Amber Rubarth – Tundra with the HD600, the soundstage is wider, taller and deeper. Power definitely makes a difference and the Aune S6 has a lot more power. The difference is especially noticeable in soundstage width. With the S6 the sound gets beyond the ears, whilst with the Opus #3 the soundstage is a head-shaped box.
On Macy Gray – I Try off Stripped, the bass has more texture on the S6 when playing through the HD600. The rasp of finger plucks on bass strings sounds beautifully real on the S6 and less defined on the Opus #3. I don't think the Opus #3 has enough power to fill out the texture with the HD600.
When switching to the UERR, which doesn't hiss on either source,  it appears that the output impedance of the S6 is revealed to be a bit high on the balanced out's impedance. In Macy Gray – I Try, the bass is bigger and more bombastic on the S6, where on the HD600 the bass was more coloured on the Opus #3. This to me points to a difference in output impedance. When comparing sound stage with Infected Mushroom – Echonomix, I found that the sound stage width on the two was comparable, but that the S6 had a height advantage. The centre of the image was basically the middle of your nose with the Opus #3 but more like the bottom of your eyebrows with the S6. The Opus #3 has better treble definition with more micro-details emerging from the backdrop in Echonomix. This additional detail also adds to the layering of instruments, giving a slightly more realistic presentation with the Opus #3.
Echobox Explorer
I started out my compares with some Infected Mushroom – Echonomix. The track is fast with a lot of individual elements defined in a wide space. The Echobox Explorer was clear with the Noble Kaiser Encore with Double Helix Cables Symbiote Elite SP v3 through a hypershort adaptor. However, the sound of the Opus #3 is more expressive in the mids and bass while also having a bit more layering. The Echobox Explorer sounds excellent, with a neutral reference style tuning.  On sound stage, both players have similar width, with a slight edge going to the Opus #3, but the Echobox Explorer has the appearance of more depth due to more forward sounding mids on the Opus #3. The Opus #3 is the more lively sounding of the two, the Explorer is more polite.
On Macy Gray – I Try off of Stripped, probably my favourite stand-up bass recording ever, the Echobox is precise and laid back on the bass. The Opus #3 is groovy on that bass. I prefer the Opus #3. The tones are more full, with a nice sweetness to the acoustic guitar and a beautiful timbre to Macy Gray's voice. Instrument separation is also better on the Opus #3. Damn, the Opus #3 is detailed. The Opus #3 has natural, organic bass and mids.
The groovy bass line on D'yer Ma'ker sounds polite and staid on the Explorer and rich and full on the Opus #3. There just isn't enough decay on the bass to sound as natural as the Kaiser Encore can. Width is a bit better on the Opus #3.
Well, we've listened for soundstage (I Try), fast textures (Echonomix), electric bass (D'yer Ma'ker), acoustic bass (Macy Gray), female and male vocals—what are we forgetting? How about some treble torture?! Bring forth the Kraken—I mean Kraftwerk. Both players have excellent treble resolution and don't smooth out the piercing peaks in Komettenmelodie2. Sometimes sounds are piercing and with cacophonous edges, neither of these players mess with that. Test passed. I'm not one of those folks who wants a smooth sound at all costs. I prefer honesty.
Both players do an excellent job driving the HD600. The bass has a bit better definition on the Echobox Explorer and it has more overhead left on the volume.
Specifications
Specificications
Price
$899 (€899)
CPU & RAM
ARM Cortex-A9 1.4GHz,  Quad-Core & DDR3 1GB
Display
4″ TFT Touch Display(480*800) IPS PANEL
Button
POWER, PLAY/PAUSE, FF, REW  VOLUME(WHEEL)
Supported Audio Formats
WAV, FLAC, ALAC, AIFF, WMA, MP3, OGG, APE (Normal, High, Fast), native DSD (DFF,DSF)
Sample rate
PCM : 16kHz ~ 352kHz (8/16/24/32 bits per Sample)
DSD Native:  DSD64 (1bit 2.8MHz, Stereo),
DSD128 (1bit 5.6MHz, Stereo),
DSD256 (1bit 11.2MHz, Stereo)
EQ & Effect
EQ: 10 Band NORMAL/USER1/2/3/4/5
Input
USB Micro-B input (for charging & data transfer (PC & MAC))
Connection Mode : MTP (Media Device)
Outputs
Phone (3.5mm) / Optical Out (3.5mm)
Balanced Out(2.5mm, 4-pole support)
Wi-Fi
802.11 b/g/n (2.4GHz)
Bluetooth
v4.0 (A2DP, AVRCP)
Feature Enhancements
Firmware upgrades supported (OTA)
Battery
4,000mAh/3.7V Li-Polymer
Battery Life(Play) Time & Charge Time
Play: Approximately 8.5 hours.
Charge:4 hours
Memory
Built-in 64GB
External microSD (up to 256GB) / Supports SDXC (exFAT, NTFS)
Clock source / Jitter
50ps (Typ)
OS
Customized Android 5.1.1
Supported OS
Windows 7,8,10 (32/64bit), MAC OS x 10.9 and up
Audio Performance
DAC
Burr-Brown PCM1792A
Decoding
Support up to 32bit / 352kHz Bit to Bit Decoding
Frequency Response
±0.026dB(Condition: 20Hz~20KHz) Unbalanced & Balanced
±0.3dB(Condition: 10Hz~70KHz) Unbalanced & Balanced
Signal to Noise Ratio
114dB @ 1KHz, Unbalanced
114dB @ 1KHz, Balanced
Crosstalk
130dB @ 1KHz,Unbalanced /  135dB @ 1KHz, Balanced
THD+N
0.0009% @ 1KHz
Output Impedance
Balanced out 2.5mm(1ohm) / Phone 3.5mm (2ohm)
Ouput Level
Balance 3.0Vrms / Unbalance 2.5Vrms(Condition No Load)
Volume Step
150 steps
I've bolded specifications in the table that TheBit made no claim to. I tested the DAP with a 32bit 352kHz WAV track and it performed perfectly (XMOS mode). That's a nice unadvertised feature to have.
Conclusions
TheBit has put out another excellent sounding DAP in the Opus #3. Sonically it has warmth in the bass and a it forward mids but a signature that doesn't vary too much from neutral. It has excellent resolution, with a well-defined wide soundstage with good layering. The Opus #3 has more driving power than you would expect, doing a fantastic job with hard to drive IEMs like the RHA CL series and being just able to drive the HD600 to an acceptable resolution (needs more power for good rating here). That's the good of it. When we look at the bad, TheBit really hasn't come a terribly long distance on the operating system in the last year, and there are some fit & finish issues that could be improved. Problems I complained about in my Opus #1 review still remain (navigation problems in the App, tiny buttons), and new problems exist with their basically botched implementation of apps. When the long list of software related issues is addressed the rating of this DAP will improve, but right now, it's got 5 star audio, and basically 4 star everything else.