Pros:  good soundstage and imaging, forward mids (excellent for movies), nice mids for drums/percussion/vocals, engaging sound, good aptX Bluetooth implementation, easy controls
Cons: midbass bleed, leaky, bit of bass looseness, some static and transmission artefacts, forward mids (if you aren't into that)
List Price: $40 (Amazon)
Product Website: https://www.ausdom.com/
Rating Disclaimer: ratings are subjective. Audio quality and value do not mean the same thing across all prices. A headphone with a 5 rating on audio at $5 does not have equivalent sound quality as a 5 rating at $500. Likewise, value at $5 is not the same as value at $5000 dollars.
Introduction
This was one of my first Bluetooth headphone reviews. I never anticipated that I'd review so many Bluetooth headphones. The Ausdom M05 wowed me with its sound due to some 3D effects to the stage (probably achieved by DSP, but I didn't know that was even possible at the time). The Ausdom is super comfy and perfect for lounging around in bed watching movings and Netflix late at night, which is exactly what I have used it for primarily. I still enjoy the sound, but I do have better sounding Bluetooth headphones. This review is a 'blast from the past.' I hope you enjoy this look into the development of this reviewer.
I was slow as molasses getting this review out, but trust me, these headphones are as tasty as blackstrap organic. The cookies are worth the wait. If you don't know how good molasses cookies are, ask some Americans, somebody will set you straight. We'll get to that in a moment.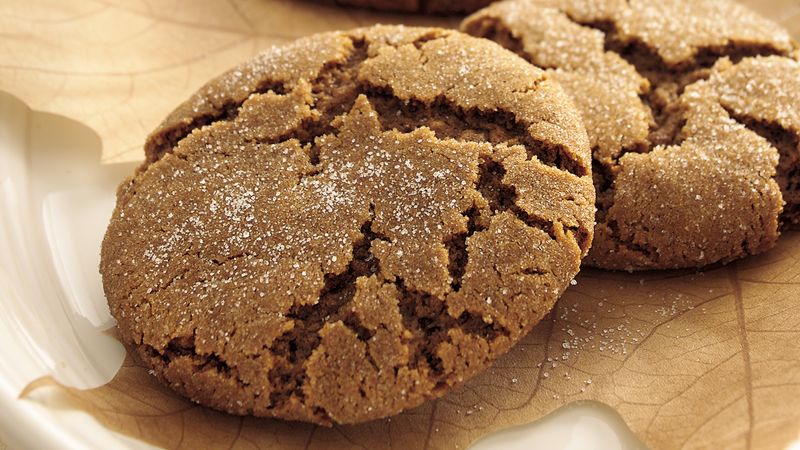 Usability: Form & Function
Unboxing
The packaging for the Ausdom M05 is simple. It doesn't scream premium, it frankly states functionality, like a pocket protector circa Revenge of the Nerds 3. Nerds rule the world now, a bit of functionality is good, but this headphone deserves a bit better advertisement of how good it is for the money. I little more swagger on the box wouldn't be a bad thing. Inside the box is a manual in as many languages as on the tin—refreshing after getting a review sample that spoke and wrote in Mandarin—and a plush mesh bag and thin 3.5mm to 3.5mm cable.
I was told by Ausdom that they were the OEM for the Meelectronics Matrix 2, it's a pity they didn't include the awesome case that comes with the Matrix 2.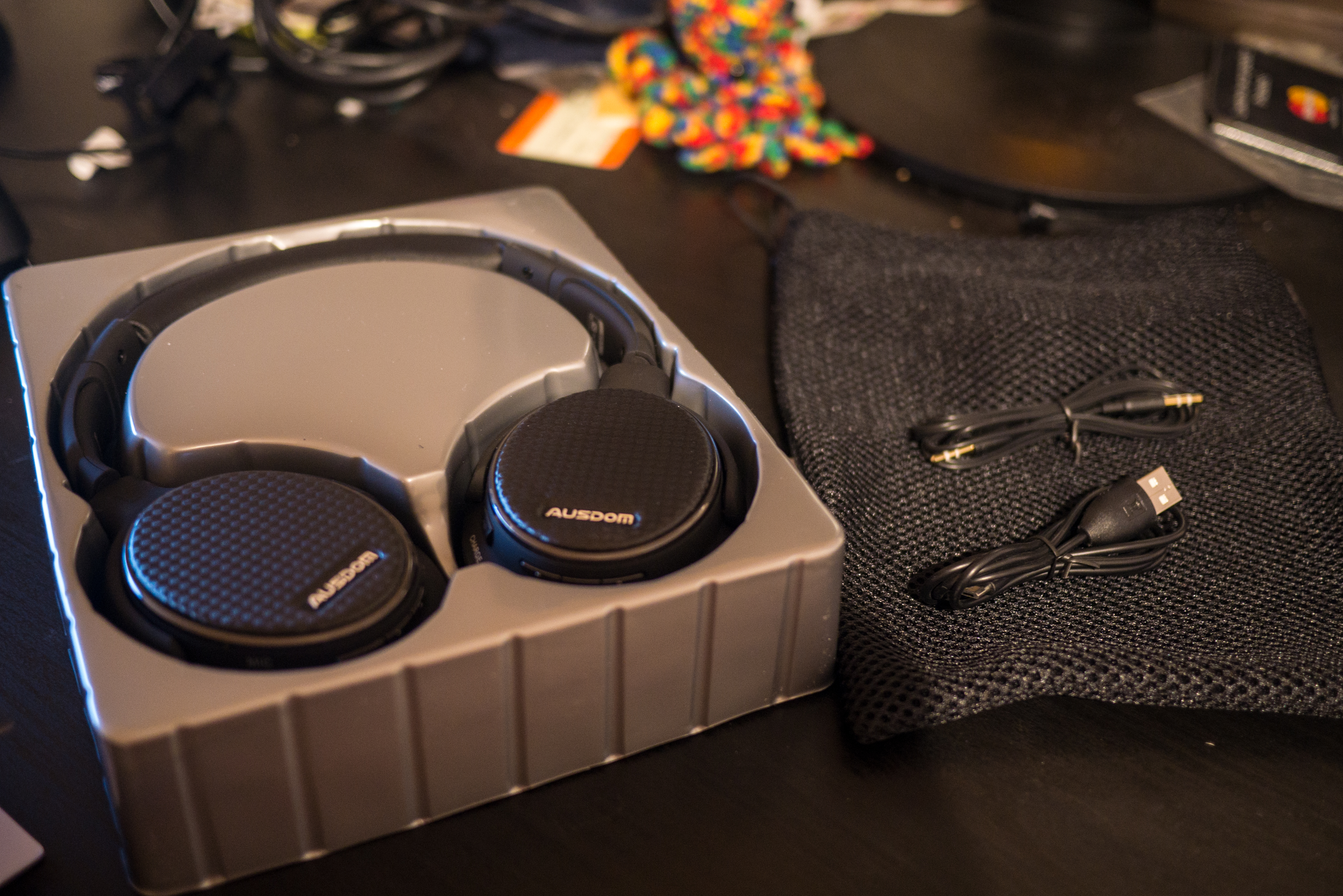 Ergonomics
I found these very comfortable. I like the rubberised feel of the surface of the headphones, they're light, they fit my head nicely, the clamping pressure is low, and the pads are cushy. The flat folding worked well, with an appropriate tightness to the cup rotation mechanism. These aren't going to rotate unless you want them to rotate.
With the positives on fit, there are some negatives. They leak like a sieve, and they don't isolate. My office mates sent me an email telling me I was playing my music too loud. I wore these on the 1.5 hour walk to work and then back and could hear all the street noise. If you want to wear these outside wear them somewhere zen—not that you'll be inclined to meditate with what I listen to. These headphones have "Amused [me] to Death," (Roger Water's album sounds great on these) but you'll have little chance of not noticing that car coming turning into you. Roger Waters has been a lovely companion with the M05.
Sound Quality
I listened to these with many tracks and really enjoyed these. I found the sound lush, 3-dimensional, and a beautiful listen. My first remark when I listened to these was that I was hoping for good Bluetooth headphones, these are good headphones, period. There is no need for a caveat on them being Bluetooth.
Most of my listening was done using the Aukey BT-C1 Bluetooth transmitter hooked up to my DX50, but I'd already nailed down the sound in my notes with the Geek Out 1000/Avantree BTTC200X pairing. Most of my notes were written with the Avantree BTTC200X (Saturn) in transmitter mode hooked up with a Monoprice 3.5mm to 3.5mm cable. I found that the Avantree had a fuller sound in spite of not being able to confirm whether it has AptX or not whilst the Aukey BT-C1 was thinner sounding with more treble emphasis (has AptX low latency), but more convenient (it can transmit while charging, and the cable folds into the unit).
I listened to a variety of genres from classical to rock to rap and places between on the spectrum. I compared the M05 to the Havit I8, and to its elder twin the Meelectronics Matrix 2. If the Matrix 2 is considered a game changer, consider Matrix's game over. The Ausdom M05 reset the clock and started it over.
I will now take you through the musical journey to fratricide. Before starting the journey I left the M05 overnight cooking with Neapolitan noise—that's  pink, white, and brown noise—interspersed with digital silence off of Ayre Acoustics – Irrational But Efficacious and Binkster Audio – Test CD.
I started my journey listening at work with the Geek Out 1000. The Geek Out 1000 is pretty neutral with a bit of a metallic sheen on some of the treble presentation, it worked well with the M05 and the Avantree BTTC200X. I started out with some 2Pac in 16/44.1 to get me some bass on. Keep Ya Head Up was clean, with good sounding bass that was a little loose. 2 of Amerikaz Most Wanted  had nice airiness and separation with the ethereal tones weaved into the track making their heavenly presence known. Backup vocals on the track were a touch forward but pleasant.
Shifting to some female vocals I threw on 9Bach to get my daily dose of Welsh. If you didn't know that you needed a daily dose of Welsh, you haven't listened to 9Bach. I discovered 9Bach through Bowers & Wilkins' Society of Sound—worth every penny, go get it.  The Tincian album won BBC 2's best folk album award—it deserves it. Listening to 9Bach – Lliwiau.  Lisa Jên Brown's vocals are heavenly with a little bit of added weight from the M05, but never heavy or thick. The sound from the M05 is smooth but still maintains some texture. There is lots of air around the percussion (sticks) and they sound very distinct. On 9Bach – Llwnog (a fantastic test track) the bass is really grooving, the percussion is 3-dimensional with nice clean separated hand drums, triangle, wind chimes, and cabasa. I still note some looseness in the bass.
In general, the instrument separation is really good on these. These don't sound like $50 headphones (amazon.com rough price at time of receipt). The Rolling Stones and Pink Floyd sounded as they should, with a tiny bit of thickness on Roger Waters' vocals. When listening to Father John Misty and Anamanaguchi I notice that the mids are bit forward, which is good if you dig that sound—I tend to. I threw on Art Brut and reveled in the forward 'vocals' of Eddie Argos 'talking to the kids.' The vocals were engaging and the drums sounded very natural on My Little Brother. The layering and separation were excellent on Brand New Girlfriend. Maternity Ward had superb 3d imaging for this price.
At this point in listening I wanted to see how a different source sounded. I dropped my Note 2 down on the desk and paired the old battered white phablet up to the M05. One of the reasons I got the Note 2 was because I'd heard good things about the Wolfson DAC hanging out inside it here on HeadFi. It doesn't sound like it has a good DAC through the Bluetooth connection. It was touch muffled sounding and I had my signal drop frequently where it hadn't with the Avantree BTTC200X.
I found that the Aukey BT-C1 gave me similar performance to the Avantree, but with a bit thinner, more fragile sound. Listening with the Aukey BT-C1 gave me a little bit of listener fatigue. I think the BT-C1 has a little bit of treble emphasis, or makes the treble stand out more on the M05. With the Aukey BT-C1, I noticed that there was a touch of static in silent parts, especially at the end of tracks. It sounded like there was a shadow of music playing with a bit of transmission lag. This transmission lag was observable when I watched KUNIKO perform Xenakis – Peaux. Her movements were not even close to in time with the sound I was receiving, even using the low latency Apt X transmitter, the BT-C1.
Comparisons
Here are a couple brief comparisons of the M05 to other headphones:
Vs. V-Moda XS The XS is darker with a more closed in presentation. The bass is less focused even though the emphasis is on the low end. The XS can really slap the bass.
Vs. Havit I8 The I8 is warm and smooth. Comparitively the bass is turned way down vs. the M05.
Vs. MEE Audio Matrix 2 The headphones are far more similar than different, which is expected since they are both made by Ausdom, share the same features, and the same appearance. The Matrix 2 is a bit more forward sounding with a brighter character. The Meelectronics was $40 more at time of listening, and unless you really love the case and would pay $40 for it, you'd be crazy to pick the Matrix 2 over the Ausdom. I found the Ausdom a touch closer to neutral, though it does have a slight v-shape to my ears. Though I like the case that comes with the Matrix 2, I don't $40 love it. At time of writing, I've heard that the Matrix 2 will be phased out (there was a deal on Massdrop at time of writing). Tyll Herstens put the Matrix 2 on Inner Fidelity's Wall of Fame, and the Ausdom M05 is equal but slightly different to the Matrix 2.
Ausdom and mid-bass bleed, EQ
There have been other reviews on Head-Fi for these. I think I'm the last of the selected reviewers to post a review. I've read other reviewers and digested comments about the midbass bleed on these. This is what I think. I heard some looseness in the bass, but I didn't like what I got when I turned down the levels on the midbass to recommended levels, it felt like the soul had been sucked out of the music. It was more dry and clinical, and not really my thing. I advise that people try them stock and try them with the EQ recommended in Brooko's review. I preferred them stock but appear to be in the minority.
Specifications
Acknowledgment
The Ausdom M05 was provided to be free of charge in exchange for my honest opinion. It has received that.
This review originally appeared on Head-Fi. It has been modified to fit the Audio Primate style and updated in some places.
Conclusions
For its price, this headphone is stacked with features, good form and function, has a 3-dimensional engaging sound, gets good battery life, can be ran in cabled mode, and has good Bluetooth functionality. I found that the quality of my source mattered quite a bit, and that different transmitters affected the sound signature. If you are in the States and can get the ridiculous bargain price on Amazon, go do it. Buy some as gifts while you're at it. Bluetooth doesn't just sound passable with these, it sounds genuinely great and it should be shared. As Love-a-lot Bear says, "Sharing is caring."